Meet Joshua
I am proud to say I am on your side. I am here to help assist you in your time of most need. I pride myself on my honesty and ethical way of working in the bail industry.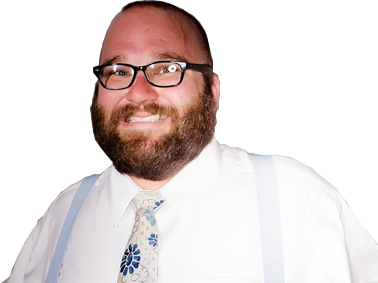 Joshua Varozza
Owner, Male Model, Father
Joshua has worked as a local bail agent in the Northern California region for more than five years now. In his time, he's learnt the ins and outs of the bail industry, as well as the justice system, from some of the best around.

He graduated with a degree in criminal justice it's this background which Joshua credits for him taking the court system so seriously.

Originally born and raised in El Dorado County, he is tremendously passionate about working with the local community and improving people's lives. Joshua will always stand up for the rights of the ordinary citizen and is unwavering in his approach to law enforcement; working with them whilst ensuring that they do not step on the rights of ordinary citizens.


We strive to provide each and every client with the support they need to get through this difficult time
Or Email Us Now

Sexy 'dudeoir' photos turn Sacramento bounty hunter into internet star
SACRAMENTO, Calif. (KCRA) —Josh Varozza isn't your typical male model. With a beard and tattoos, it's no surprise he's a bail bondsman and bounty hunter. Now, he's breaking the internet with his patriotic, skin-revealing "dudeoir" photos. Last week, Varozza and his photographer friend, Tami Bears, decided to lighten up the mood around town. Varozza dressed in his best country garb, struck sexy poses on cars, in a field and other locations, hoping to get a few laughs and distract from political strife. "So much lame stuff in the news right now," Varozza said. "And it's like, 'Why not look at me and my nipples.'" He now has hundreds of thousands of people enjoying the tongue-in-cheek shoot. And, there's a message behind the photo collection.
You Will Never See Anything Better Than This Mermaid Dudeoir Photo Shoot
Link: http://www.cosmopolitan.com/lifestyle/news/a63521/mermain-dudeoir-photoshoot
View Article
Artistic Photography By Tami
Link: http://www.artisticphotographybytami.com/#!dudeoir/sndtp
View Photos
Sacramento Man's Dudeoir Photos Make The Internet Go Wild
Link: http://kncifm.cbslocal.com/2016/06/21/sacramento-mans-dudeoir-photos-make-the-internet-go-wild/
View Article
This Man Just Raised the Bar So High for All Dudeoir Photoshoots From Now on
Link: http://www.cosmopolitan.com/lifestyle/news/a60030/america-dudeoir-photoshoot-artistic-photography-by-tami/
View Article
This May Be The Best Dudeoir Photoshoot Yet
Link: http://www.scarymommy.com/dudeoir-photos-fourth-of-july/?utm_source=FB
View Article
12 Pictures Of 'Merica's Most 'Merican 'Merican
Link: http://diply.com/amiri-king/article/merica-man-funny
View Article
Sacramento bail bondsman a 'Dudeoir' sensation
Link: http://www.sacbee.com/entertainment/arts-culture/article84660552.html
View Article
The Dudeoir Photo Shoot To End All Dudeoir Photo Shoots
Link: http://www.huffingtonpost.com/entry/dudeoir-photos-tami-bears_us_5764504ce4b0853f8bf0ddbc
View Article
This Man Just Raised the Bar So High for All Dudeoir Photoshoots From Now on
Link: http://www.redbookmag.com/life/a44758/america-dudeoir-photoshoot-artistic-photography-by-tami/
View Article
Fotoshooting mal anders!
Link: http://cherrypickmagazine.blogspot.com/2016/06/fotoshooting-mal-anders.html?m=1
View Article
Sexy 'dudeoir' photos turn Sacramento bounty hunter into internet star
Link: http://www.kcra.com/news/sexy-dudeoir-photos-turn-sacramento-bounty-hunter-into-internet-star/40203040
View Article
Dudeoir Shoot
Link: http://gooddaysacramento.cbslocal.com/2016/06/23/dudeoir-shoot/
View Article